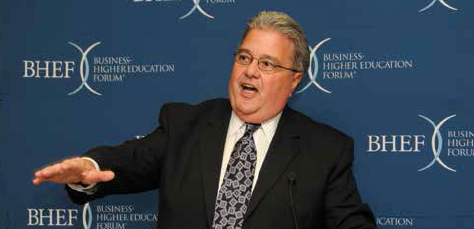 National Cybersecurity Network: a platform for business and higher education to share information, discuss, and curate undergraduate cybersecurity resources.
National Data Science Network: business, higher education, and government share ideas and collaborate to strengthen and diversify the data science workforce and align undergraduate education in data science with regional workforce requirements. 
New York City Data Science Task Force: funded by the Alfred P. Sloan Foundation, increases the number and diversity of undergraduate data science and analytics students in the NYC region prepared to enter graduate school or the workforce as data science-enabled professionals.
Undergraduate STEM Interventions with the Industry Consortium: funded by the National Science Foundation, supports five lead business-higher education partnerships.