BHEF Staff
Suzanne Amoonarquah
Director, Operations and Human Resources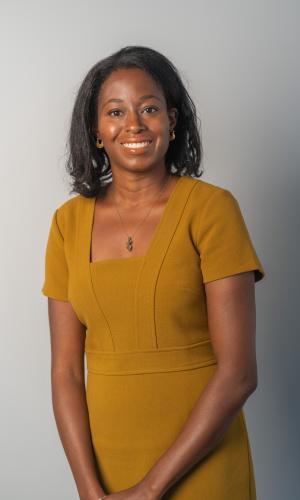 Suzanne Amoonarquah serves as BHEF's director of operations and human resources, where she manages the operational, personnel, and administrative needs of the organization.
Amoonarquah played a pivotal role in BHEF's COVID-19 response and transition to the adapting work environment by applying new technologies and streamlining internal processes. A passionate diversity advocate, she leads BHEF's DEIB efforts, implementing employee training and serving as the BHEF representative for CEO Action for Diversity & Inclusion. Additionally, Amoonarquah supports the financial management of the organization and works closely with the membership team, leading the logistical planning of BHEF's semi-annual member meetings.
Amoonarquah has over a decade of experience in operational and administrative management, data analysis and research, event management, and government relations. In previous positions, Amoonarquah worked in the finance departments at Peace Corps and Akin Gump. She also spent several years as a consultant in the food policy space where she worked with nonprofit organizations in their efforts to create an accessible, healthy, and sustainable food system.
Amoonarquah holds a bachelor's degree from New York University with a concentration in gastronomy and entrepreneurship.
Stephanie Blochinger
Director, Member Services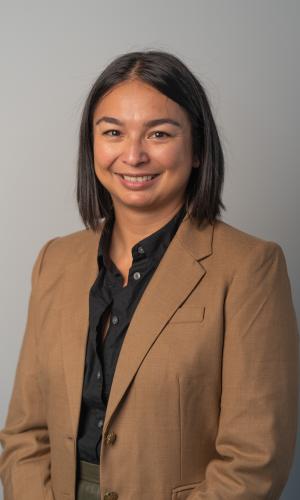 Stephanie Blochinger joined BHEF in 2019 as associate program director and is now the director of member services. 
Prior to joining BHEF, Blochinger served as program officer at the Global Business School Network where she managed the Johnson & Johnson Management Development Institute. The training program upskilled healthcare professionals in sub-Saharan Africa with critical business and management skills and knowledge to improve the efficiency and effectiveness of healthcare delivery.  She also has extensive experience managing higher education and exchange programs through her work at the Institute of International Education (IIE) and the British Council. At IIE, she administered the U.S. Department of State's International Visitor Leadership Program. While at the British Council, Stephanie managed the Global Innovation Initiative, a multilateral university research grant program to increase international STEM research partnerships. 
Stephanie received a B.S. in international affairs from Georgia Tech and a M.S.Ed. in international educational development from the University of Pennsylvania.
Stacey Brown
Vice President and Chief Financial Officer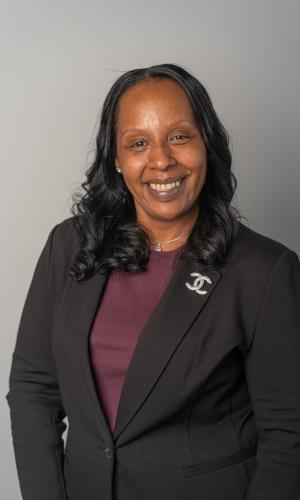 Stacey Brown joined Business-Higher Education Forum in 2016 as the senior director for finance and administration. Before arriving at BHEF, Brown spent four years as the senior financial officer for a Washington, DC-based nonprofit organization where she was responsible for the organization's financial, accounting, budget, reporting, and grants management functions. Prior to entering the nonprofit sector, Brown served as both a budget and finance manager in the State of Maryland Higher Education System for 15 years and six years in state government. As a budget and finance manager, Brown analyzed and assessed the funding and performance of University System of Maryland institutions and provided recommendations for funding to be included in the governor's proposed annual budget. Brown held roles that included grants management, which required preparation of project budgets for large-scale, multi-year federal and private research initiatives. Additionally, Brown was responsible for automating several budget functions in an effort to simplify reporting requirements, produce ad hoc requests, and manage data.
Brown earned master's degree in accounting and financial management from the University of Maryland University College and a bachelor's of science degree in business administration, with a concentration in accounting, from Bowie State University.
Brian K. Fitzgerald
CEO Emeritus
Dr. Brian K. Fitzgerald, an internationally recognized leader in creating innovative talent solutions, has served as the Business-Higher Education Forum's chief executive officer since 2005. Under Dr. Fitzgerald's leadership, BHEF developed and implemented a long-term strategic plan, through which BHEF has formed dozens of successful partnerships between the nation's leading business and academic institutions to create new talent development solutions in high-demand emerging fields and utilized insights from case studies and cutting-edge market intelligence to influence thought-leaders and policy makers. Dr. Fitzgerald is an internationally recognized expert on the future of the American workforce, and his work has been widely published in domestic and international publications. He regularly presents the organization's latest market intelligence and insights to business and academic audiences and provides them with recommendations for successfully implementing BHEF's talent models.
Dr. Fitzgerald has served on a number of commissions and working groups during his tenure as CEO, most notably, he played a major role in the STEM working group under President Obama for the President's Council of Advisors on Science and Technology, which produced the widely cited 2012 report Engage to Excel, and the National Academies of Science study group of undergraduate computer science enrollment. Dr. Fitzgerald currently serves as a member of the Bipartisan Policy Center Higher Education Task Force, which will advise Congress on the reauthorization of the Higher Education Act. 
Dr. Fitzgerald earned his master's and doctoral degrees from the Harvard Graduate School of Education, where he currently serves on the Dean's Leadership Council. Previously he was a member of the alumni council for four years, and chairman for one. He received his bachelor's degree from the Massachusetts College of Liberal Arts, where he was named a Distinguished Alumnus and awarded an honorary doctorate in public service. 
Bruce Gardner
Vice President, Member Services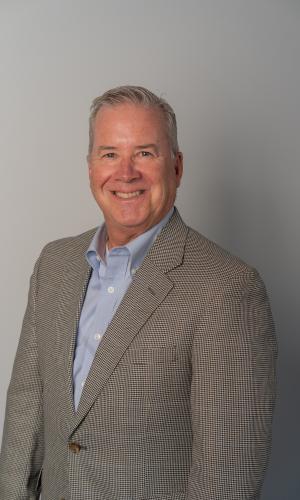 Bruce Gardner serves as BHEF's vice president, member services.  Gardner brings to the role a number of leadership experiences in business and education.  Before coming to BHEF, Gardner spent over 30 years leading sales units at IBM, more than half of that time for education clients.  Most recently, he was responsible for IBM's North American education business, where he created mutually valuable strategies, led the sales teams, built executive client relations, and delivered other critical components to customer satisfaction.
 
Gardner also spent nine years as an elected school board official, where he served four terms as chair. In this volunteer role, he focused on budget and policy, developing the executive team, and strengthening community relations.  He has served in various member services roles such as six years as a board of governor of the Foxborough Country Club, two as elected president.  Gardner received dual bachelor's degrees from Brown University in organizational behavior and management and engineering-economics.
Deb Hodge
Senior Advisor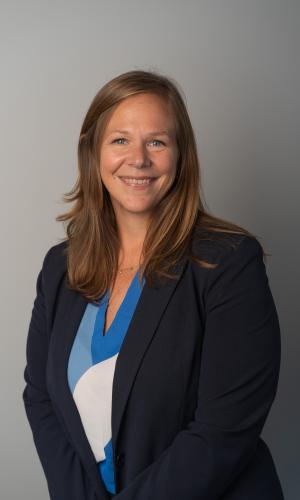 Deb Hodge serves as a senior adviser to BHEF.  She brings nearly 20 years of higher education and program development experience to the role. She was most recently the managing director of the Capital CoLAB, the skills and talent division of the Greater Washington Partnership, where she led post-secondary partner engagement, supported implementation of the Digital Tech Credential at 20 regional universities, and oversaw student engagement efforts. In previous roles with Excelsior College and SUNY Empire State College, she helped to research, design, and implement programs centered around non-traditional learners. As CIO at the Association of Governing Boards of Universities and Colleges, Deb led the Transformation Initiative aimed at creating accessible and scalable online learning resources for boards of directors. She is passionate about the accessibility, persistence, and retention of all learners.  Hodge has a master's degree in higher education administration and a BA in sociology both from the State University of New York at Albany.
Madison Myers
Manager, Workforce Partnerships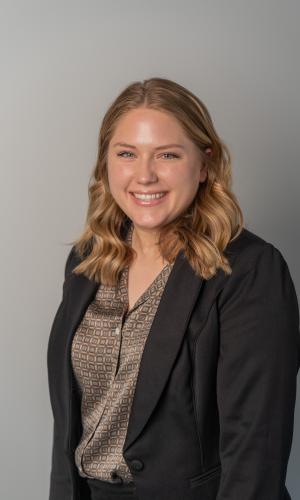 Madison Myers joined Business-Higher Education Forum in 2021 as a research assistant and is now an associate of workforce partnerships.
 
In her role, Myers produces analytical reports, provides technical assistance to regional partnerships, conducts data gathering and research, and supports the planning and execution of project-related meetings. Previously interning as research assistant at BHEF, Myers provided qualitative and quantitative research and supported a variety of programmatic and membership initiatives.
 
Myers recently earned a bachelor's of science degree in actuarial science from High Point University.
Jennifer Thornton
Vice President, Programs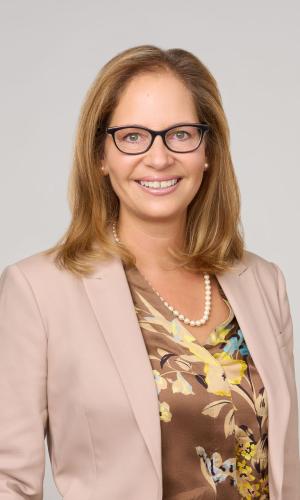 Jennifer Thornton is the vice president of programs for the Business-Higher Education Forum where she engages business and higher education in the development of strategic partnerships to meet workforce needs. In this role, she works with BHEF members to improve alignment between business and higher education, developing partnerships that foster diverse, highly skilled graduates with emerging skills in digital technologies.  
Previously, Jennifer was the director of workforce initiatives for the Greater Washington Partnership, where she led the formation of the Capital CoLAB, one of the nation's foremost collaborations between academia and business.  She developed deep partnerships with university and business leaders to design industry-recognized digital technology credentials and supported their launch in universities throughout the Capital Region.
Prior to joining the partnership, Jennifer managed initiatives for the Pew Charitable Trusts focused on identifying business-led strategies to increase youth employment and assessing states' use of data analytics to inform budget and policy decisions. Before Pew, Jennifer spent nearly two decades in workforce policy and leadership in Washington state, where her roles included chief administrative officer of WorkForce Central, senior research analyst for the House of Representatives' Higher Education Committee and Technology & Economic Development Committee, and workforce education program administrator for the State Board for Community and Technical Colleges. 
Jennifer holds a bachelor's degree in public policy analysis from Cornell University and a master's degree in urban planning and policy from the University of Illinois at Chicago. 
Candace Williams
Director of Regional Initiatives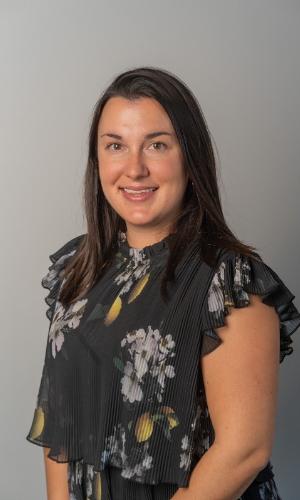 Candace Williams is director of regional initiatives at BHEF. In her role, she leverages postsecondary education and workforce expertise and strategic planning capabilities to develop strong partnerships in support of regional talent ecosystems. 
Formerly, she was the data and research manager at Advance CTE, overseeing work on postsecondary CTE data systems, credit for prior learning and state CTE funding. Before joining Advance CTE, Candace was the director of policy and research at the New England Board of Higher Education. In addition to guiding the organization's policy agenda and producing reports and analysis, she acted as project director on a number of grant-funded initiatives covering credential transparency, recognition of learning, upskilling, employability and micro-credentialing. Candace started her career as an aide in the Massachusetts state senate, working for Sen. Mike Barrett (D-Lexington). 
A native of mid-coast Maine, Candace earned her undergraduate and graduate degrees in economics at Northeastern University.